Friends, this is not any technical post which I am writing. I am just sharing my experience with new "My Airtel App", which has many good features and options. I want to tell you that, I am using My Airtel Application on my Android Smartphone from quite a long time for my postpaid mobile number.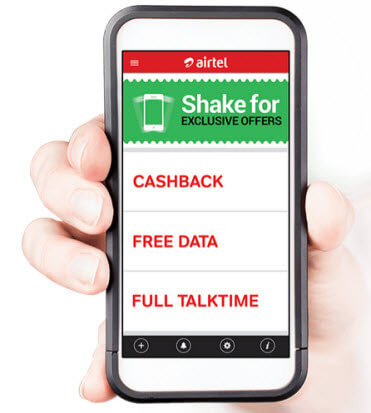 Since, I have updated to the latest My Airtel App, I am having a very good user experience and if you are Airtel customer and not having this Android application, you should try it now. Before reading about which features I like in this new My Airtel App, please watch below video.
3 Features which I like About My Airtel App
1. GUI & Real time Bill Payment Update
New graphical user interface of "My Airtel app" is very awesome, far better than its previous version. The application is built very professionally and once you open this application, you will surely enjoy it.
Important options like bill and data view are given on top, recharge and Airtel option is also there in the main window. Application is easy to navigate and use. You can also add your favorite actions to main screen.
The other feature which I like the most is its bill payment option. Now bill payment is really very fast with facility to remember your payment card details to save time and most importantly, your due payment is instantly becoming zero once you make payment. Earlier this was not happening.
2. Data Usage & Easy Service Request
As we all use 2G and 3G on our phones, so viewing our data consumption and keeping track of it is must. With My Airtel app you can easily track your data usage and if you are exhausted of your data you can also buy new data packs. I like this feature because it lets me keep track of my data usage and because of that I am never out of my data limits.
Creating and viewing service request with My Airtel app is very easy and I really like this feature. Now you don't have to call customer care to raise service request, just give subject and a description of your request or problem and rest will be taken care of.
You can easily view the status of your complaint and can update it.
3. Recharge Any Airtel Number & Receive Coupons
Not only you can pay your postpaid mobile bills with this app, but you can also do recharge of any Airtel number. With every recharge you also get Airtel surprise coupons which gives you more reason to recharge though My Airtel app.
You can use these coupons to many popular brands like PVR Cinemas, Cafe Coffee Day, Flipkart.com, Amazon.in, Ebay.in, Myntra.com, Archies, VLCC, among others.
---
My Airtel app not only have above features, but it is full of features and can manage all your DTH, Broadband, Prepaid & postpaid services in one place. So if you are looking to manage all your Airtel services at once place this is the application to use. Do try this application and let me know your opinion on it.