I am sure Dr. A.P.J. Abdul Kalam must be one of your ideal that is why you are reading this article on "famous quotes by Dr. A.P.J. Abdul Kalam". Don't feel EXCITED, you are not alone, we all love Abdul Kalam sir and will always remember him for his personality and contribution to our nation.
If you don't know much about Dr. A.P.J. Abdul Kalam, you must read this Wikipedia article and also visit his official website.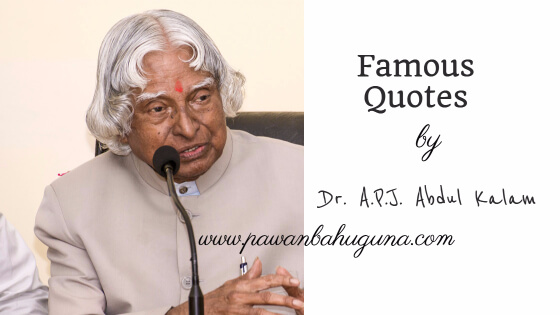 So now, without wasting your time, below are famous quotes from Dr. A.P.J. Abdul Kalam.
Famous Quotes From Dr. A.P.J. Abdul Kalam for EVERYONE
1. "If You'r a Mechanical Engineer Don't Feel So Proud, Because You Can Repair Everything Except Your Own Heart"!!!"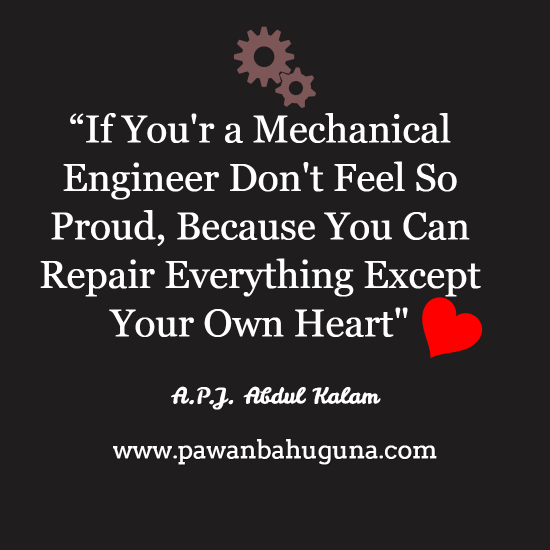 2. Dream, Dream Dream ! Dreams transform into thoughts, And thoughts result in action.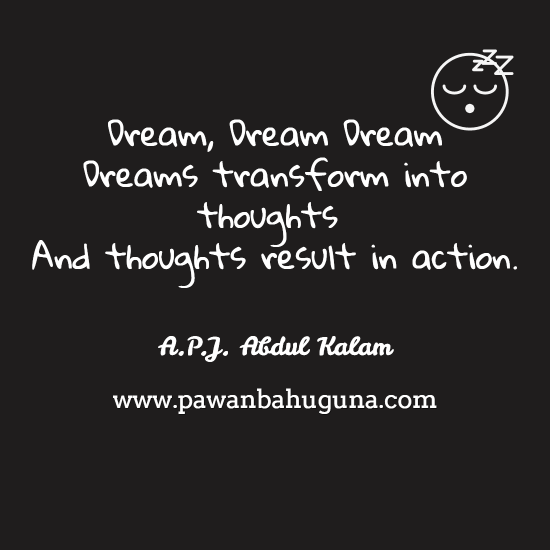 3. Sometimes, it's better to bunk a class and enjoy with friends, because now, when I look back, marks never make me laugh, but memories do.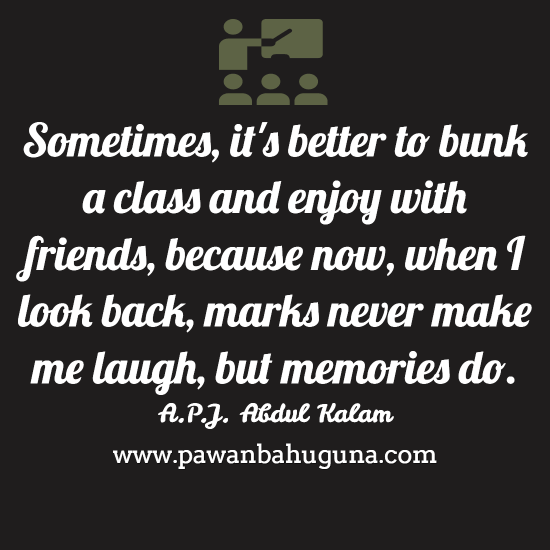 4. You have to dream before your dreams can come TRUE.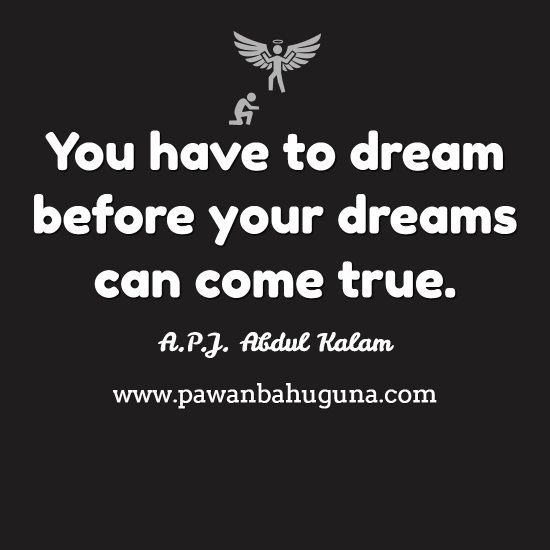 5. If you want to shine like a sun, first burn like a sun.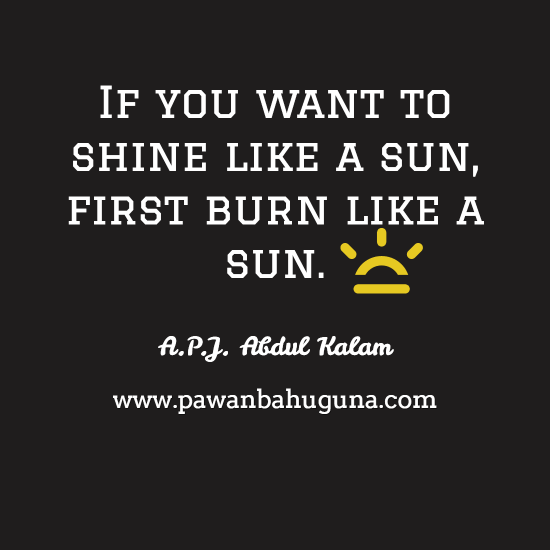 6. Don't take rest after your first victory because if you fail in second, more lips are waiting to say that your first victory was just LUCK.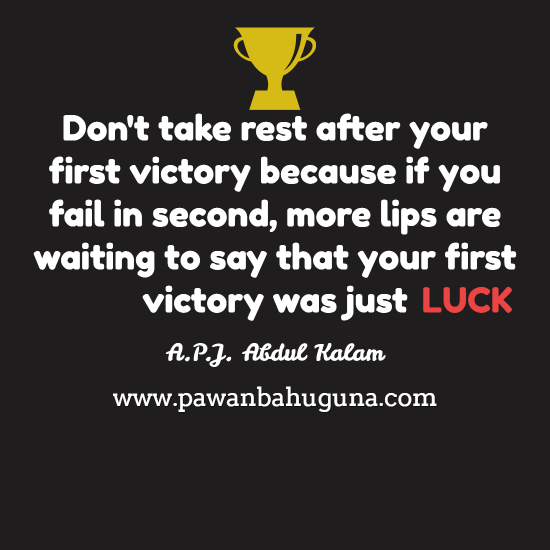 7. A dream is not what you see when you sleep. It is what keeps you from falling asleep.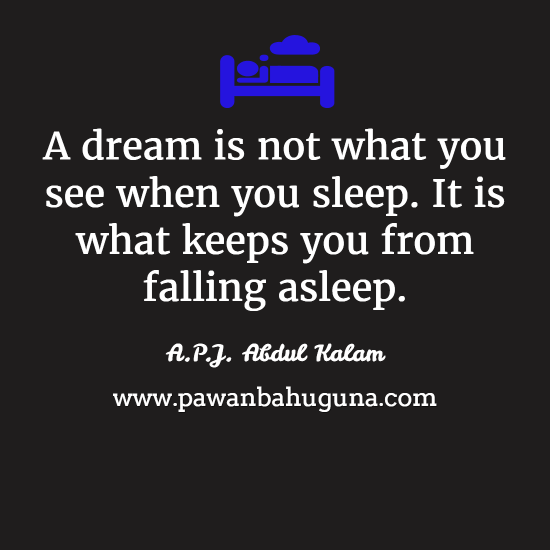 8. "Creativity leads to thinking, Thinking provides knowledge, Knowledge makes you GREAT."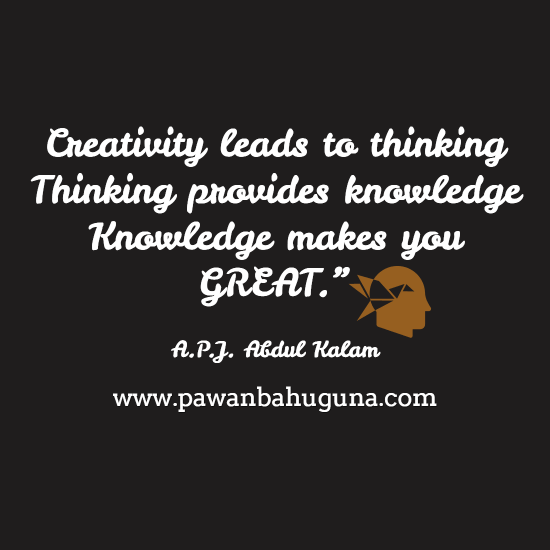 9. "It is very easy to defeat someone, But it is very hard to WIN someone".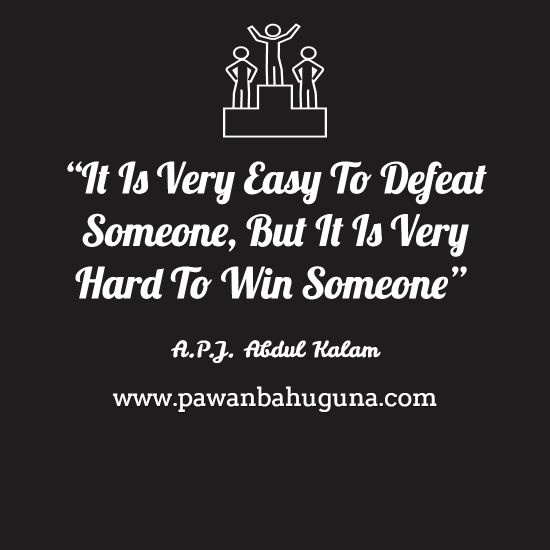 10. All Birds find shelter during a rain. But Eagle avoids rain by flying above the Clouds.
Problems are common, but attitude makes the difference!!!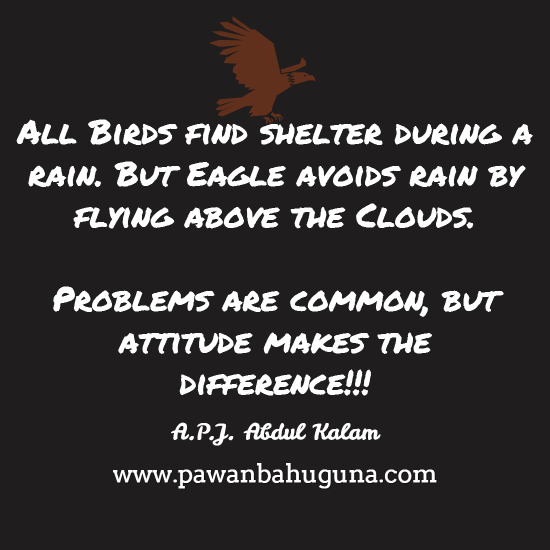 11. Man needs difficulties in life because they are necessary to enjoy the success.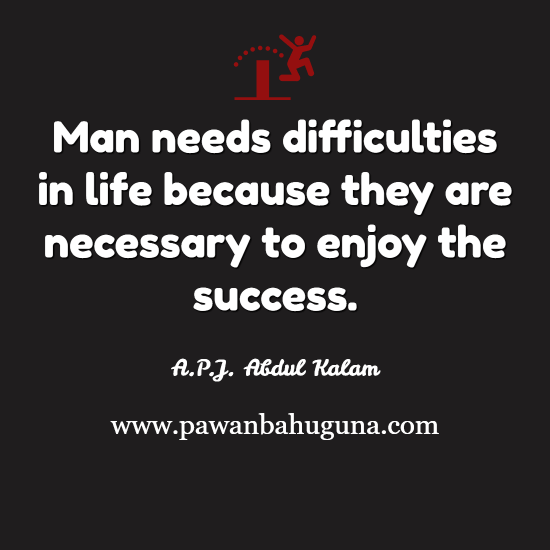 I am sure you must have liked all the above quotes. If you really do, show your love by liking and sharing them. Also, you are free to use them wherever you like.
There are many other good quotes from Dr. A.P.J. Abdul Kalam, which I will share time to time. For that you can subscribe to my blog.