I am sure you guys must have heard of Kali Linux if you love Linux. Kali Linux is most advanced penetration testing operating system used by many forensic experts, hackers, crackers, security firms, etc. for finding different vulnerability in the remote systems or servers. In this tutorial, I am going to tell you how you can download Kali Linux VMware image from the official Kali Linux website and how to run it in VMware workstation.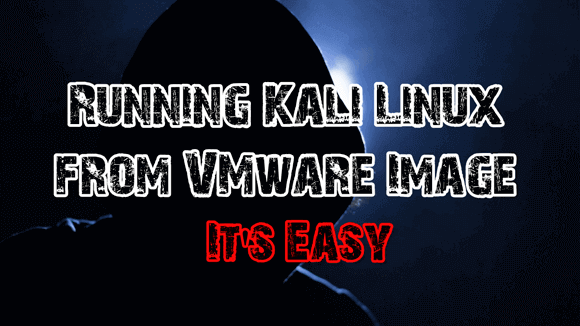 For those who don't know about Kali Linux, it is an open source project which means it is absolutely FREE and is maintained and funded by Offensive Security. The Offensive Security company deals in providing information security training and penetration testing services.
There are many options available to download Kali Linux. You can download it's ISO image, can download using torrent file or even can download it's VMware image files directly.
In this tutorial we are going to download VMware image and run it. Benefit of VMware image is that you don't have to install Kali Linux. It is pre-installed and you just have to open it in software like VMware workstation or VirtualBox.
Steps to Download Kali Linux VMware Image
1. Go to Kali.org and then download section, there choose to download VMware images for Kali Linux and then you will be redirected to https://www.offensive-security.com/kali-linux-vmware-virtualbox-image-download/.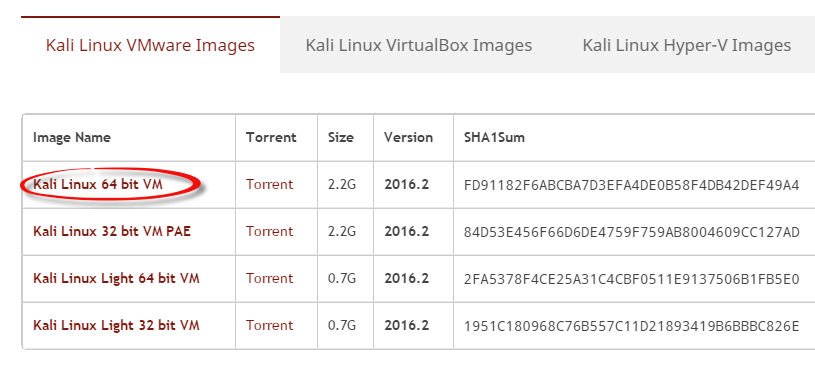 2. Now you will see an option to download VMware images, VirtualBox images and Hyper-V images. Just click on VMware image and it should begin your download. You can also download this file using torrent.
Running Kali Linux from VMware Image
3. First of all open your VMware workstation and click on File. Then click on open and select the folder where you have downloaded and extracted the Kali Linux VMware image files.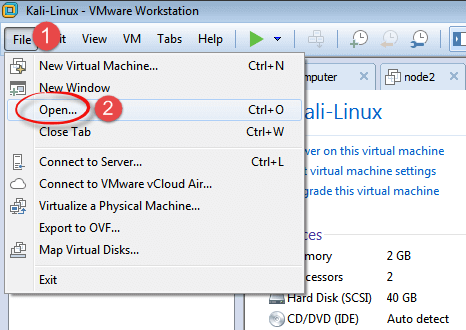 4. Once opened, you will see option to power on the machine. The default username and password for this machine is root and toor. Just run your machine and enjoy.
It has many applications for penetration testing and finding vulnerabilities. If you run Kali Linux you will see all the applications are organized in group and you can find any application based upon its usage.
Like you find an application and tools for Information Gathering, Vulnerability Analysis, Wireless Attacks, Web Applications, Exploitation Tools, Forensics Tools, Password Attacks, Sniffing & Spoofing, Reverse Engineering, etc. You just have to name and you will find that tool in it.
For your convenience, I have also made one video to show how to download and run Kali Linux, do watch it and let me know your feedback.
I am still testing Kali Linux, so you may see more tutorials on Kali Linux also. Do not forget to subscribe this website and YouTube channel.