Good news for all the Linux lovers as CentOS has released its own version of Red Hat Enterprise Linux (RHEL) 8 after 5 months of its official release i.e. CentOS 8. I am sure you must be eager to download CentOS 8 and use it. This CentOS Linux distribution is a stable, predictable, manageable and reproducible platform derived from the sources of Red Hat Enterprise Linux (RHEL). So let's see how to download the CentOS 8 and other details.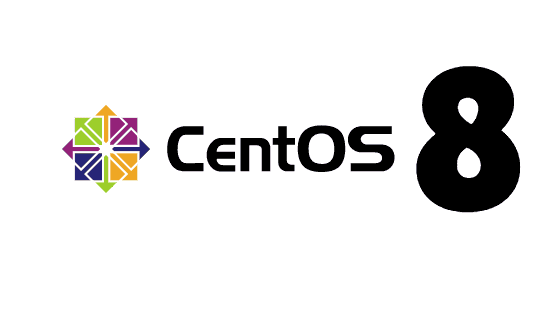 First of all, CentOS 8 is available for download for free as always and you can download it using the below link. I have downloaded the ISO image which is around 6.6 GB and installed on my VMware workstation. I tried to install CentOS 8 on our virtual VMware environment with 1GB of RAM and it worked perfectly fine though it was somewhat slow. So, I increased the RAM to 2 GB. If you want CentOS 8 to work properly, you should have at least 2 GB of RAM. CentOS recommends having 4 GB RAM for good performance.
If you want to have a look at CentOS-8 sources, you can go to git.centos.org and also this new release does not support i386 Systems. In CentOS 8, maximum filesize for XFS file system is 8 EB and the max file system size is 1 PB. Yes, it looks little contradicting and I have tweeted CentOS for that.
Also, while installing CentOS 8 on VMware, I encountered a problem. While starting up the VM, I got an error stating "Section %packages does not end with %end. Pane is dead", which you can see in below screenshot.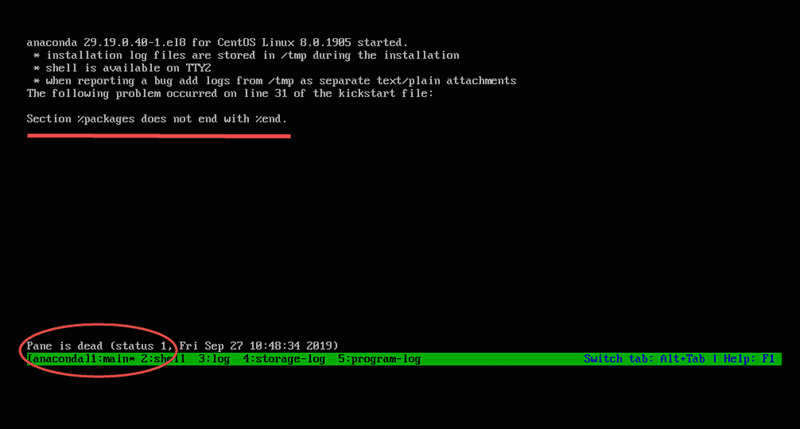 CentOS 8 Download & Important Links
Download CentOS 8: https://www.centos.org/download/
Release notes: https://wiki.centos.org/Manuals/ReleaseNotes/CentOS8.1905
Installation Guide: https://docs.centos.org/en-US/centos/install-guide/
Kickstart Guide: https://docs.centos.org/en-US/centos/install-guide/Kickstart2/
Bugs: https://bugs.centos.org
CentOS Product Specifications: https://wiki.centos.org/About/Product
In case you need any other information or have any feedback, please let me know through your comments below. I will be posting more tutorials and more useful informative post, so do not forget to subscribe to my blog. Till then keep learning.