Over the past few months, I was getting many emails from users preparing for RHCSA and RHCE exams on Red Hat Enterprise Linux 7 (RHEL 7) asking for RHCSA & RHCE dumps and practice papers. To help RHCSA (EX200) and RHCE (EX300) aspirants, I have come up with sample/practice papers for these exams.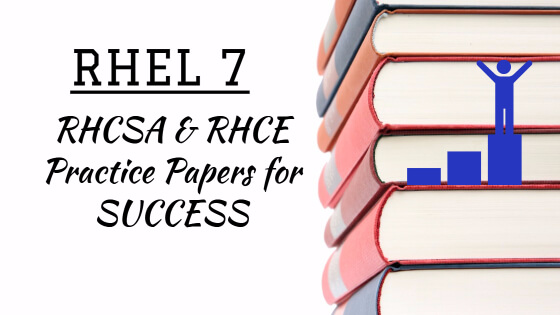 Note: This Book is not for a person who has not done Linux training or study and is not ready for exams, as this book on RHCSA & RHCE exam practice papers does not contain any deep explanations of answers. So if you have not done your study and training, don't buy this book now.
Do Watch Below Video
If you have already done Red hat training and want to test your Linux skills, then I will recommend you to buy RHEL 7: Practice Papers for RHCSA & RHCE.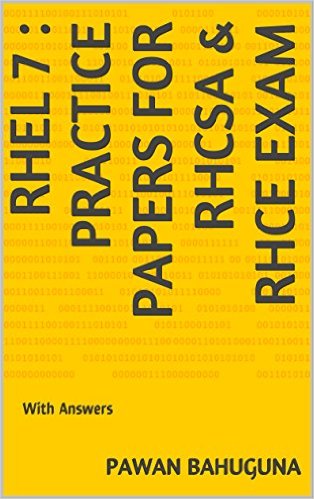 This book contains a good set of questions for your practice and if you have any problem with any question, you can refer answer key given on this book. Do check this book and let me know what you think about it.
Note: In this book, more focus is given to the RHCE exam. RHCE exam on RHEL is now more difficult and longer, so you need more practice.
Buy Now
If you purchase this book, don't forget to leave your review. I am sure you will like this book and it will help you to clear RHCSA and RHCE exam in first attempt.
Update: We have got a good response from all the users and made 150+ sales till now with some awesome reviews.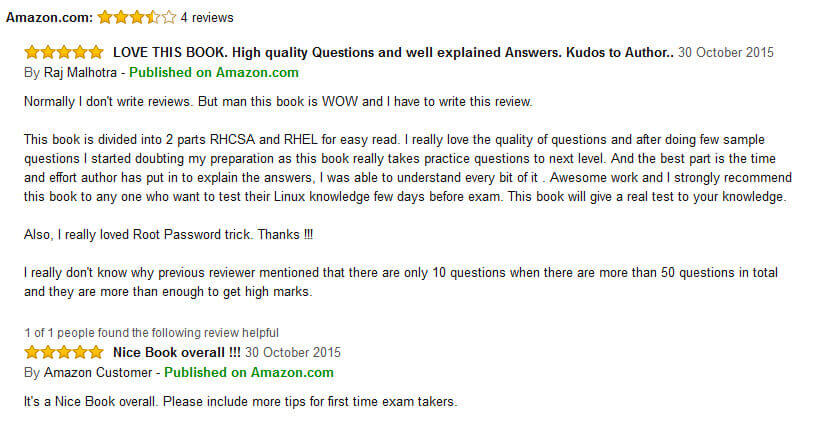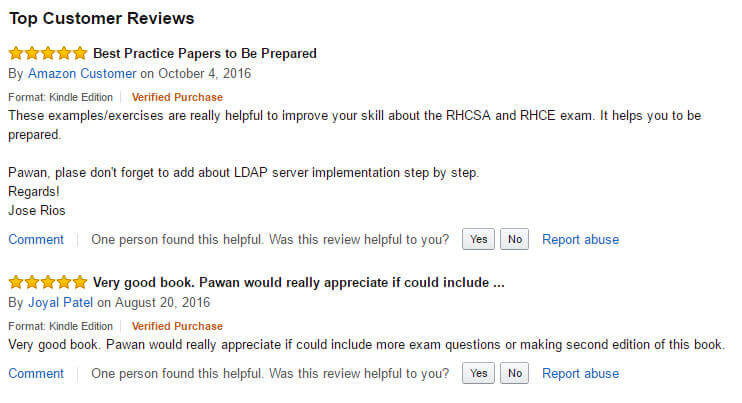 This book will be continually updated with new questions and sample papers from time to time. If you find any error in the book, do let me know.
Buy Now
Update:
1. Added one more RHCSA practice paper to this book. Check RHEL 7 Practice Paper eBook now.
2. 31 Exam Tips Added.
Do not forget to Like us
It took many days and efforts to write this book and more especially writing answers to the questions in this practice paper book was a big task. So do read and let me know your feedback, so that I can improve it. Do not forget to subscribe to my blog and maybe you can get this book for FREE in the future or through a contest.