From the day I wrote about my Canada tourist visa (TRV) experience, I got many comments and feedback. Some people were asking questions and some were appreciating me for the valuable article I have written. This article in the last few years has helped many people who are going to file a tourist visa to Canada or waiting for their results.
If you go through all the comments on that article, you will find that many people were asking what letter formats I used for filling out my visa application and it would be good If I could provide them my formats for references.
This is the reason, I am writing this article to provide different letter formats and other useful formats for reference. You can modify them as per your requirement and can submit your application.
Note: Please don't request to check your letters and proofread them. I won't be able to do that due to time constraints.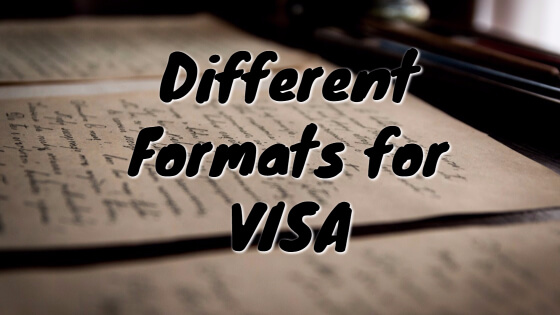 Different Letter Formats you need for Canada Tourist Visa (TRV)
Below are the different formats which you can get through this post.
Invitation Letter Format
Cover Letter Format
Itinerary Format
Travel Plan Format
Format for Showing Finance and Property Proof
Bonafide Letter Format
Purpose of Visit
In this post, I am not going to tell you what to include in your letters, as it will be covered in upcoming articles. If you want to know what should you include in the Letter of Invitation, check this page from CIC website which has given all the things in details.
Below are all the formats that we have and will continue to update this post when we have more. These are user-submitted formats and are listed below with their names.
Thanks to all the people, who are providing their formats.
Poornima
Travel Itinerary: Download
Travel History: Download
Invitation Letter: Download
Cover Letter: Download
Pawan
Cover Letter: Download
Purpose of Visit: Download
Finance: Download
Also check: 3 Sample Letter of Invitation for Visitor Visa
If you are using these formats, don't forget to thank the original submitter by commenting below. If you have modified the format and think it will be helpful for others, please use the below form to submit your own formats.
I hope you will be benefited from these formats. Do not forget to share this article with friends who want these formats for their tourist visas. Also, do not forget to subscribe to my blog for more such awesome articles.
Incoming search terms:
https://www pawanbahuguna com/letter-formats-canada-tourist-visa-trv/
how to write a letter for canadian toustic visa
Canada temporary visa cover application letter
https://www pawanbahuguna com/letter-formats-canada-tourist-visa-trv/comment-page-1/
canada tourist visa hotel booking cover letter