This New year 2014 would have not have been better for me as on 2nd January 2014 I got a gift from Red hat and that in the form of Red hat certification results. I got an email from the Red hat team that I have earned mine EX200 & EX300 Certification and my certificates were also attached with the mail. I scored 90% marks in both the exams and cleared my RHCSA & RHCE exam in first attempt only.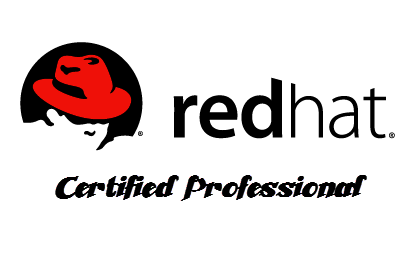 I gave both my RHCSA & RHCE exam on 31st December 2013 on the gap 1 hour and being truthful, I have opted for a double attempt for safe side and single exam cost more. Don't think that It ruined my New year party as my exam was on 31st December. After my exam I partied all night as from past 1 month I was busy studying for a Red hat exam on my extra time. 🙂
RHCSA & RHCE Exam Fees
In India I think Red hat exam fees are low as compared to other countries. I paid a total of Rs.22,500 with taxes. For RHCSA and RHCE exam fees are Rs.10,000 each and rest is tax.
You can check the latest fees detail of the Red hat exam at an Official Red hat site too.
My Preparation for RHCSA & RHCE Exam
I started taking a weekend class in April 2013 from one of the local institutes in our area and was able to complete my course around October. You must be thinking why it took 7 months to complete a 3-month course.
Recommended Post: RHEL 7 Books for RHCE & RHCSA
First of all, I was taking weekend classes so I was getting only 2 days a week to learn Linux, secondly due to some of my classmates, which have a habit of coming late into the classroom, make my 2-hour class only 1:30 her class, and last but not the least I have a very old habit of bunking classes from my Engineering days. 🙂
Now I am sure you know why it took too long to complete my course, so don't ask again in your comments.
Apart from Red hat books and class notes, I also referred some other books for my preparation of Red hat exams EX200 and EX300 (Red hat Certified System Administrator and Red hat Certified Engineer) which are listed below.
Book 1 – Enterprise Linux® 6 Administration ( Real World Skills for Red Hat Administrators) by Sander van Vugt: This is one of the good books to read not only for your administration task but also for preparation of your Red hat certified system administrator & certified engineer exam.
This book also contains advanced Red Hat Enterprise Linux configuration and bash shell scripting apart from the basic configuration.
Book 2 – Hands-on Guide to the Red Hat® Exams by Damian Tommasino: This is one of the best books for RHCSA and RHCE preparation and I considered this book for my studies and most of the time I read this book only for my preparation.
I will advise you to consider this book for your study too, as this book is easy to understand and there are lots of questions after every chapter to give you a good understanding and also helps from an interview point of view.
Book 3- RHCSA/RHCE Red Hat Linux Cert guide by Michael Jang: This is also one of the best books available on the market, but I was able to read this book only a little bit. It has some of the best practice paper for your exam.
Update: Recommended Book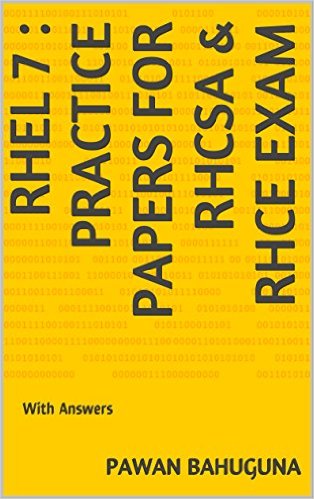 Tips for RHCSA & RHCE
1. Practice, Practice, Practice!!: I will request you to practice for all the topics given in the Red Hat official syllabus for RHCSA and RHCE. Even after doing lots of practice, I missed one command and was not able to score 100%. Practice more for LVM, HTTP, SCSI, kernel upgrade, etc. These are very good topics to learn from your career and organizational point of view.
2. Read every question properly and use the same naming convention as given on the exam.
3. Use either IP tables or TCP wrapper in exam. You can use either. Use whatever you are compatible with.
4. Reboot your system wherever necessary and manage time carefully.
5. Last but not the least, don't panic and give your exam confidently.
Hope this help in your RHCSA & RHCE exam. Please don't ask any questions in the comments which I have faced in the exam as I will not be able to give answers for them. I have signed Nondisclosure agreement (NDA) with Red Hat. You can ask about any topic of the syllabus if you are having any confusion, and I can help with that. Good luck for your Red hat exam.