Shopping has always remained a fascinating word among females, a tiring word among males and a torture for children, but as the necessity for food, clothing and shelter cannot be altered in the same manner the word "Shopping" cannot be removed from human life. World is taking a new shape after every moment due to the aid of technology and the tempo of technology is also altering every moment. If the world looks beyond two century than surely the offline market hubs will be reduced.
If I will see the shopping trend since I was born, since early 80's than surely I could point out a drastic change in the pattern of shopping and predicting future of shopping in 2030 is quite easy enough. The gap between online as well as offline marketing is reducing today and expectedly while we will get closer to 2030 it is expected more and more of transforming will be witnessed.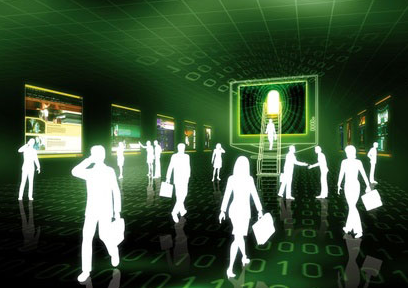 E-commerce
Surely world has seen extension of e-commerce by now. Time when no one even thought that things could be ordered through internet no more an illusion and growth of more and more e-commerce companies are also reducing the fear of being cheated or mi-selling. Now people search for online more before buying a good and by 2030 it is expected that the reliability will shift completely on online services. Even the middle class believes in buying from online sector more today so by 2030 surely we will have online hub for marketing.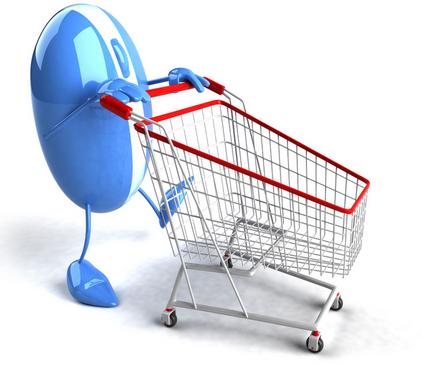 It may be possible that by 2030, online shopping website like eBay, Amazon, flipkart may be delivering every order within seconds of your purchase right at your doorsteps.
Fast life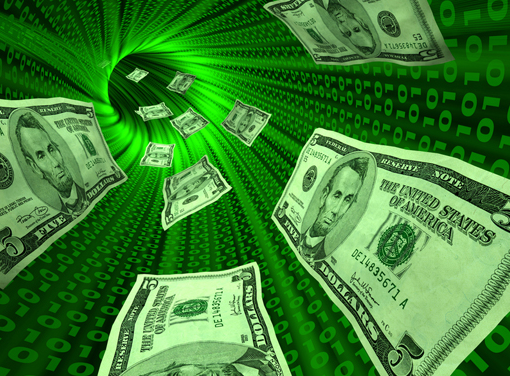 We have everything today but no time. In this running life we want anything in as much less time as possible. If this is the scenario in 2013 than for sure we will have no time at all in 2030 for shopping. Surely too many transformation is expected in future like tagging things of your choice on street, ads or even in TV shows. This will definitely streamline the way we purchase, educating sellers about the preference of customers and finally permitting all sellers to involve in the experience of virtual shopping.
We won't be restricted to any time frame and will be in position to shop any time. Generally presently many a times it happens that we come running from our work place but still find the close door due to the restricted time.
Already we have shifted to an era where clothes, accessories, electronics and many more such things are being ordered online and of course by 2030 hopefully every shopping will be dependent on the grace of internet and plastic money.
Traffic of upcoming e-commerce sites
Already the huge flow of so many e-commerce sites had attracted a great deal of population towards itself for online shopping in 2013 and their growing tempting offers are grabbing more and more people after every passing day. The competition and the emergence of these e-commerce sites will definitely bring a scenario where maximum shopping will be done online.
Increasing list of online services
It is 2013 and almost buying of movie tickets, ordering food, bouquets and so many commodities had already snuggled up the confidence of mass towards online shopping. People are embracing this technology with open arms and hence forecasting of future is becoming slightly predictable. Digital shopping is definitely the tempo of the growing online world.
Contribution of smart phones
Smartphones are definitely directly involved in developing online shopping. With them all your favorite brand is only a click away. They are surely a great danger to big malls and shopping destination in upcoming time as they initiate the opportunity factor of online shopping instantly. A sexy party outfit or any necessity all are available in online forum. 24X7 availability of this forum via your smartphones or any other gadget already makes it desirable and by 2030 when everything will be gadgeted than surely online stores will be high in demand.
Growing population
The biggest devil for the whole environment is growing population that is increasing remarkably. It is expected that in upcoming years the requirement of place for the growing population may shut down this shopping hubs and the online shopping could flourish due to this factor.
Shops, malls will be completely removed!
Imagine a world without malls and shops. Empty roads, no pavement hawkers! Oops! So scary! So now if you ask me whether the shops will be removed my reply will surely be, no. The fun that is involved in door to door shopping or the endless enjoyment that you had with your friends in the name of shopping cannot be exchanged with any time saver technology. The impact of such shopping may be reduced but cannot be lost. A lot of traditional people including me still get complete satisfaction after checking the stuff personally. The beginning of the millennium had surely brought unbelievable revolution in all era.
Recommended Post: Make Your Travel More Memorable By Saving More
It may be possible that it may be left as a freak out hub or movie watching place or a food court. Who knows? The life before 17 years was too different and surely coming 17 years will not be same. Till now we have seen a very little of technology and by 2030 it is more likely that we could witness a great part of it.
Final verdict
Whatever happens, it is for sure that technology is surely going to move its technological wand and is going to give us something that will be completely innovative and new by 2030. Enough of words but the competitions among various e-commerce websites are surely going to increase the manifold. None of these sites will fail to travel that extra distance in order to deliver something new. Discounts, great offers, gifts and many more such tempting things are there in store for you here.
You could get the price and the other utility factor for any commodity that you wish to buy by sitting at home through them and by 2030 this service will be more fast and efficient. Prediction about future is no doubt an impossible task and what we can only do is guessing! We can only say the advanced actions of what we are seeing today to be held in future. So hope to see better future of shopping in 2030 than what we have expected or imagined!