As I told you earlier in my previous post about my experience of Indiblogger meet, that they are hell lot of fun and every time I go there I have something to share and learn. This time Indiblogger team conducted Microsoft devices meet keeping NokiaXL and Velfie on focus and took place at Oberoi Hotel New Delhi. The meet was hosted by our very own famous personalities Vikas Khanna (award winning Michelin Starred Indian chef) and Rajiv Makhni (Tech Guru).

This was my second Nokia meet and I was excited to meet Vikas Khanna and Rajiv Makhni second time. As the event was organized by Microsoft devices (Nokia), so if I don't tell you about the features of Nokia XL which was a phone on focus on this meet, then it won't be justice to the meet and myself.
Nokia XL features & Specifications
1. Android operating system with 5 inch display
2. 5MP auto-focus camera
3. Dual-SIM functionality with Camera resolution: 2592 x 1944 pixels
4. 2000 mAh battery with 16 hours of talktime and up to 30 days of standby
5. Qualcomm Snapdragon™ S4 processor
Above were some of the main specification of Nokia XL and all features can be found at Nokia Official website.
So now coming to the meet, it begins with the introduction of the fellow bloggers and I was amazed to see the passion of blogging in them. I think that is why we are bloggers, isn't it. I met many new bloggers in the meet and also had fun with many old blogger friends.
After the introduction our main hosts arrived and took over the Indiblogger team. They organized many short games and gave big prizes in the form of Nokia XL 🙂
There was very interesting competition where we have to complete a slogan bigger is better because…….

And I must say it was most interesting and double meaning event in the whole meet and I can't discuss it here now. 🙂
Though I was not one of the winners of the Nokia XL Smartphone but I enjoyed these games very much. All the short competition were very awesome and I am not going to discuss each in detail. Of these competition my favorite were two. First I like bread making competition, in which participants have to make a round chapatti in 60 seconds and the second was alcohol detection by app on NokiaXL Smartphone and some random questions and answers. I was also one of the participant of this competition.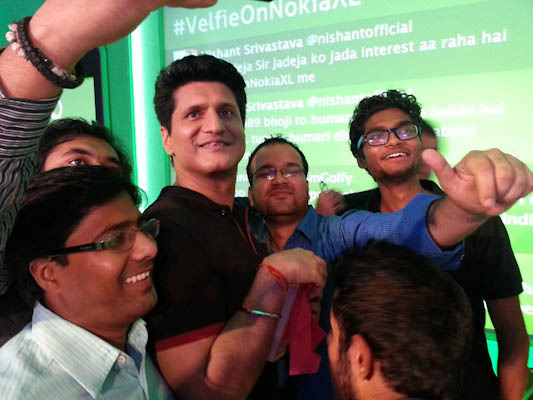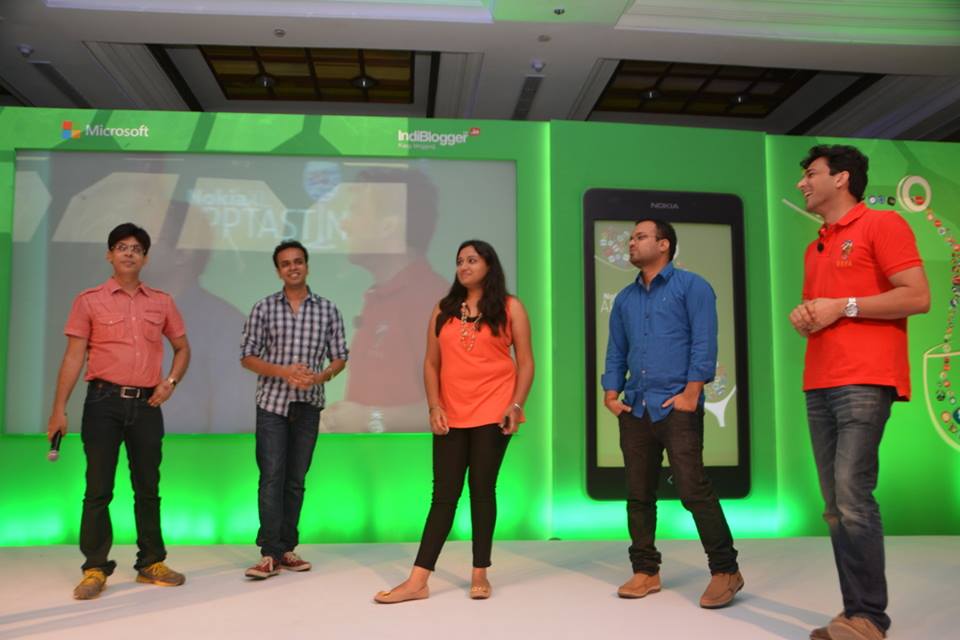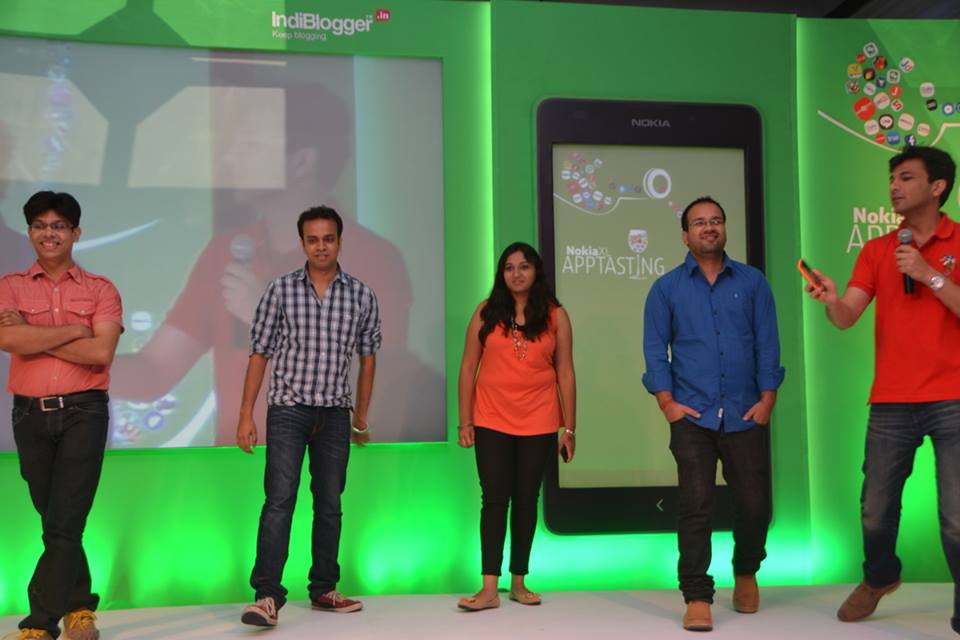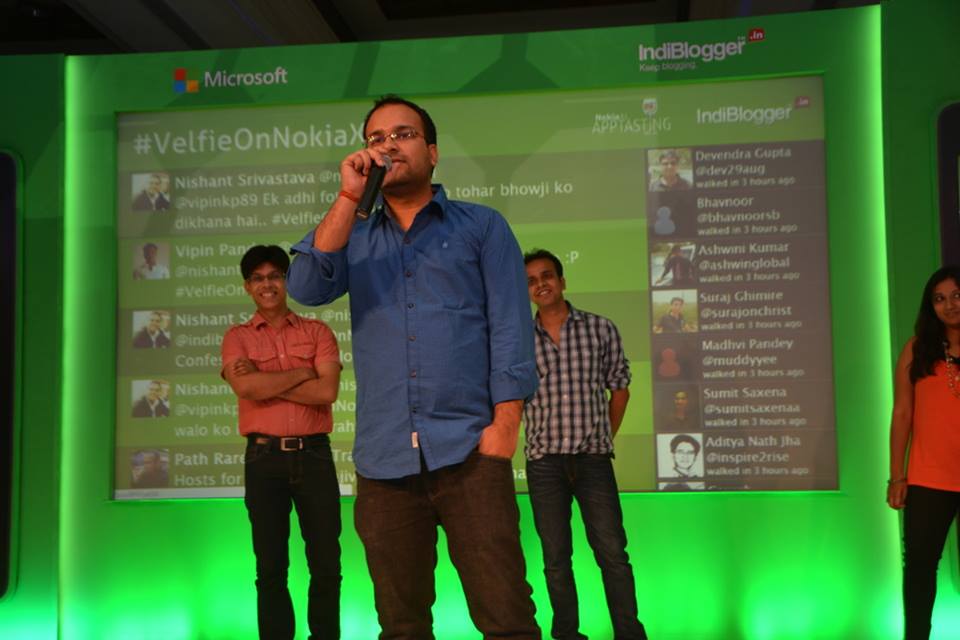 I think I could have won that Chapati making competition as I was one of the main Chapati maker during my hostel days. 🙂 I think one more person was thinking same like me and in the meet he directly went to Vikas Khanna to discuss about how to make round chapatis. That was ironical I think.
Host of NDTV Prime show How To and The Perfect Body built by Tech were also present on this Indiblogger meet and they also conducted some good games.
How To host gave solution of 2 very important questions which arise while working on Nokia Android devices. I used to think myself that you can't download Android application which are in Google play store on Nokia device but that is not true. They provided a solution of below two questions with the help of video.
1. How to do multi-tasking on Nokia Smartphones.

2. How to downloads Android application which are on Google Play Store.
Now don't say that you can't do multitasking on Nokia phone and can't download Google play apps.
After the Networking and Q&A session was over, photo session begins. In this photo session, Vikas Khanna and Rajiv Makhni were surrounded by many bloggers who were eager to take pictures with them and I was also one of them. Our hosts were so humble and good and took every request. Thanks to both of them for this.
After the photo session we had dinner and drinks and I must say Oberoi hotel hospitality is very wonderful and awesome. They have very fine food and drinks. Hope to visit there again. Finally I would like to thanks Indiblogger and Nokia team for conducting this event and bringing so many bloggers under one roof. It was a very great and fabulous experience for me.
Incoming search terms:
#VelfieOnNokiaXLIndibloggerMeetOberoiNewDelhi