Ghorakal is situated in the Nainital district in Uttarakhand and is famous mainly for two things viz. Golu Devta temple and Ghorakhal Sainik School. A few years back I got a chance to visit Ghorakhal and I must tell you in summers also there was fog all around due to rainy weather. I clicked some pictures there in Golu Devta temple, which I am sharing with you through this post with title Famous Ghorakhal Bells.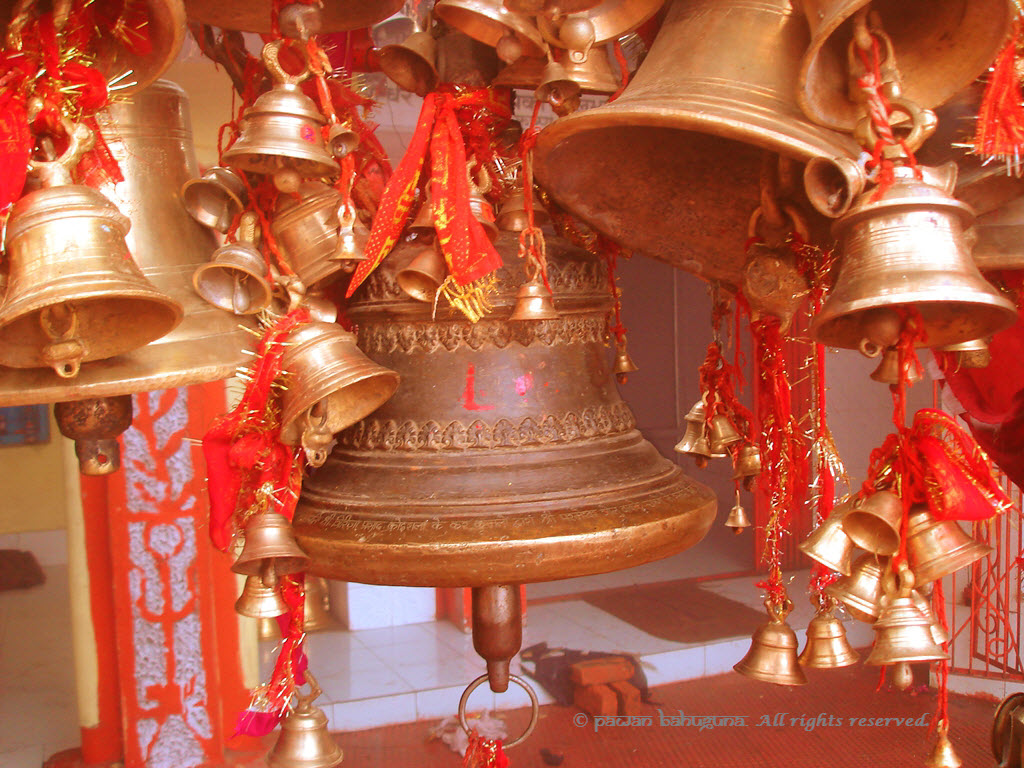 The above picture shows the bell gifted by Late Mr. Girija Prasad Koirala and it is one of the largest bells in Ghorakhal Golu Devta temple. Late Mr. Girija Prasad Koirala was head of Nepali Congress and also served as a PM. Know more about him at Wikipedia.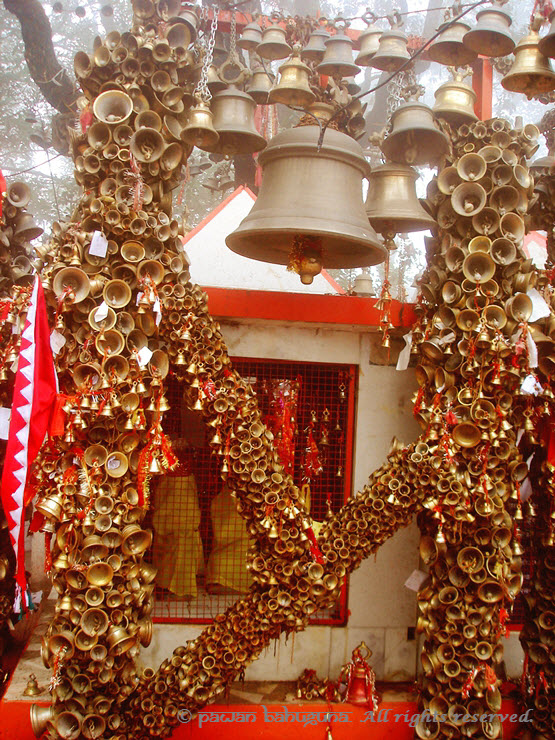 Above pictures show bells from devotees who come to Golu Devta with their wishes and put a bell and a letter with it. There are several thousand bells (ghanti) present in this temple.
If you get a chance to visit Nainital, do visit Ghorakhal. It is very beautiful and holy place.